Casa Dora Cava Brut NV / 750 ml.
Main image
Click to view image in fullscreen
Note: The image above may display a previous vintage of this item.
Item#: 75371
In stock
Store Location:
14B-6
This is the location where you can find this item at our store.
'W' means it's located along the wall. 'RR' means it's in our Reserve Room. Otherwise, the item can be found on our sales floor in the marked aisle.
Usually ships within 24 hours. Also available for same-day pickup at our store.
Staff Reviews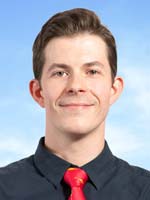 How to Get It
(Select available options below at checkout)
Store Pickup
Available
In-Store/Curbside
Premier Wine & Spirits, 3900 Maple Rd, Amherst, NY 14226
Ship to Home
Available
to select states
ships within 24 hours
Rates vary by location
Enter address at checkout for applicable rates.
Local Delivery
within 24 hours
Rates vary by zip
Enter address at checkout for applicable rates.
Where It's From
Country /

Spain

The picturesque countryside of Spain is littered with vineyards large and small, and offers up some of the best value available on the wine market today. You can consistently fine critically-acclaimed Spanish wines selling for less than their counterparts from other wine-producing countries. The Rioja and Ribera del Duero regions are most famous, and there's nowhere else in the world where you'll find as many world-class Tempranillos.
More Information
| | |
| --- | --- |
| SKU | 75371 |
| Product Type | Wine |
| Alternate Name | Casa Dora Cava Brut |
| Country | Spain |
| Product Location - Location-Appellation | Cava |
| Package Size | 750 ml. |
| Wine/Spirit Brand | Casa Dora |
| Bottles per Case | 12 |
| Vintage | NV |
| Can it Be Shipped | Yes |
| Premier Pick | Yes |
| Awards and Accolades | Premier Select |
| Wine Type | Sparkling Wine |
| Food Pairing | Shellfish |
| Occasion Pairing | Hors d'oeuvres |
| Dosage (Sweetness) | Brut |
| Dollar Sale (Y/N) | No |
| Sweetness Scale | 2.00 |
Related Products
Navigating through the elements of the carousel is possible using the tab key. You can skip the carousel or go straight to carousel navigation using the skip links.
Press to skip carousel