Kirk and Sweeney Reserva Dominican Rum NV / 750 ml.
Main image
Click to view image in fullscreen
Note: The image above may display a previous vintage of this item.
Item#: 73233
95
out of
100
based on
1
rating(s)
In stock
Store Location:
18A-3
This is the location where you can find this item at our store.
'W' means it's located along the wall. 'RR' means it's in our Reserve Room. Otherwise, the item can be found on our sales floor in the marked aisle.
Pickup or Local Delivery only. Pickup usually ready in 1-2 hours.
Staff Reviews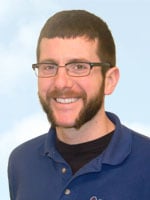 How to Get It
(Select available options below at checkout)
Store Pickup
Available
In-Store/Curbside
Premier Wine & Spirits, 3900 Maple Rd, Amherst, NY 14226
Ship to Home
Not Available
for this item
Local Delivery
within 24 hours
Rates vary by zip
Enter address at checkout for applicable rates.
Critical Acclaim
95 pts. / Wine Enthusiast
(8/1/2013)
Named for a wooden schooner famed for smuggling rum during Prohibition, this amber rum has a relatively light feel for a spirit aged a full 12 years. Flavors and aromas run to hazelnut, cookie dough, brown sugar and vanilla, pepped up with dark chocolate and espresso. Presented in a rotund "onion" bottle modeled after an 18th-century design.
More Information
| | |
| --- | --- |
| SKU | 73233 |
| Product Type | Spirit |
| Alternate Name | Kirk and Sweeney Reserva Dominican Rum |
| Country | Dominican Republic |
| Product Location - Location-Appellation | Dominican Republic |
| Package Size | 750 ml. |
| Proof/Alcohol by Volume | 80 proof |
| Wine/Spirit Brand | Kirk and Sweeney |
| Bottles per Case | 12 |
| Vintage | NV |
| Can it Be Shipped | No |
| Dollar Sale (Y/N) | No |
| Premier Pick | Yes |
| Spirit Subtype | Premium Aged Rum |