Clear Creek Distillery Kirschwasser NV / 750 ml.
Main image
Click to view image in fullscreen
Note: The image above may display a previous vintage of this item.
Item#: 22593
Limited Inventory
Store Location:
16A-10
This is the location where you can find this item at our store.
'W' means it's located along the wall. 'RR' means it's in our Reserve Room. Otherwise, the item can be found on our sales floor in the marked aisle.
2 items or less in stock. We will confirm your order by email.
Pickup or Local Delivery only. Pickup usually ready in 1-2 hours.
Staff Reviews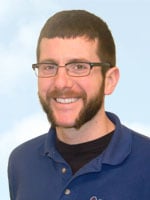 Mike Ammermuller - Premier Wine & Spirits February 28, 2014
"This kirschwasser has aromas of cherry, meringue and salty caramel. It has a delicate cherry-blossom taste and is exceptionally smooth."
How to Get It
(Select available options below at checkout)
Store Pickup
Available
In-Store/Curbside
Premier Wine & Spirits, 3900 Maple Rd, Amherst, NY 14226
Ship to Home
Not Available
for this item
Learn More
Why Can't We Ship This Item?
Due to state liquor laws, we're unable to ship spirits (with the exception of local delivery options near our store location). We regret this inconvenience.
Local Delivery
within 24 hours
Rates vary by zip
Enter address at checkout for applicable rates.
More Information
| | |
| --- | --- |
| SKU | 22593 |
| Product Type | Spirit |
| Alternate Name | Clear Creek Distillery Kirschwasser |
| Country | United States |
| Product Location - Location-Appellation | United States |
| Package Size | 750 ml. |
| Wine/Spirit Brand | Clear Creek Distillery |
| Bottles per Case | 12 |
| Vintage | NV |
| Can it Be Shipped | No |
| Dollar Sale (Y/N) | No |
| Premier Pick | Yes |
Related Products
Navigating through the elements of the carousel is possible using the tab key. You can skip the carousel or go straight to carousel navigation using the skip links.
Press to skip carousel