Spectacular, Splendid Spanish Wines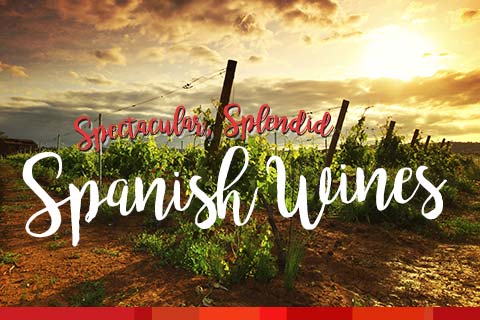 Spain is home to some of the best values in wine. You'll often find breathtaking wines from Spain at a fraction of the cost of comparable wines from other countries. Here are a few examples of the amazing values Spain delivers.
Palacios Remondo La Vendimia

2020 / 750 ml. | Item#65975

Primary Grape: Tempranillo | All Grapes: Tempranillo

Only $16.19 each when you buy a solid or mixed case

Castillo de Fuendejalón Crianza

2015 / 750 ml. | Item#61021

Primary Grape: Grenache | All Grapes: 75% Grenache

Not Shippable. Western New York Local Delivery and In-Store Pickup only. Learn More Sorry, this item is not available for shipment outside of the Western New York area. Either the bottle is too large for our packaging (i.e. we cannot ship anything larger than 750 ml), the dimensions/shape of the bottle doesn't fit within our packaging for safe shipment, or this is a widely-distributed wine (e.g. Barefoot, Yellow Tail, etc) which we only sell at our physical store or for in-store pickup.