Our Favorite German Rieslings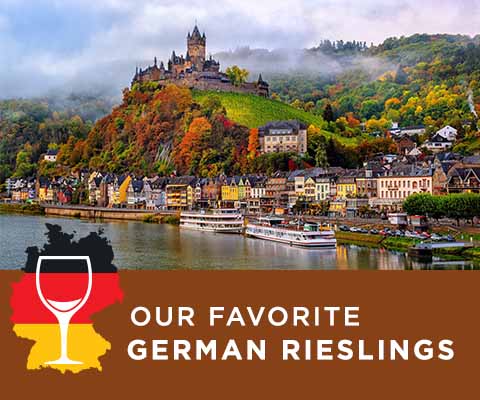 While there are many regions now making great Rieslings, many of the world's best and most famous Rieslings still come from Germany, where it originated. Here are a few of our favorite German Rieslings.
Plus: Get FREE GROUND SHIPPING when you buy 6 or more of these Rieslings (mix and match)!