June 4th is National Cognac Day!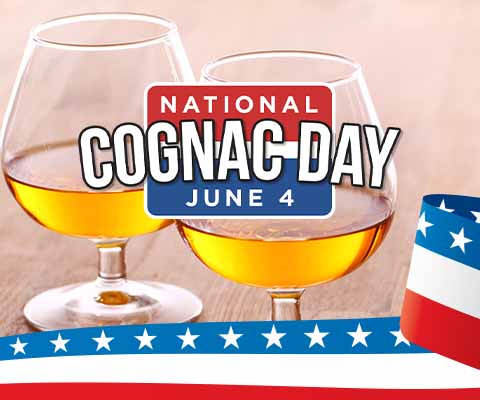 Each year on June 4th, brandy lovers and distillers celebrate National Cognac Day. A well-known variety of brandy, Cognac was named after the French town of Cognac in which it is produced.
There are many different ways of drinking Cognac. Enjoying the spirit on its own, it may be savored neat or over ice. Cognac may even be diluted with a little water. However, Cognac may also be used to create a variety of cocktails, too. Distillers also use Cognac to create other liqueurs and mixers offering even more variety to their bar collection. Here are just a few examples of what you can find in-store.