Holiday Gift Guide 2020: The Wines of Vineyard Block Estate
Sorry, there are no products to display.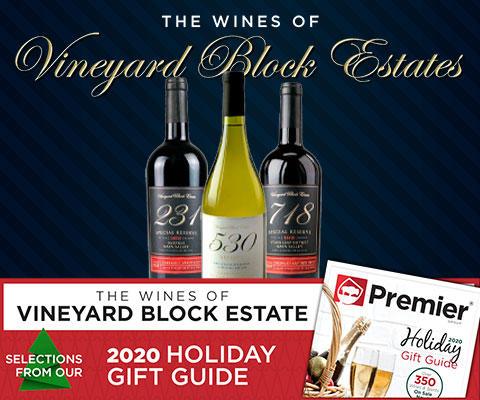 We are very pleased and proud to offer this series of wines under the Vineyard Block Estate banner. An ever-changing assortment, today's offerings are some of the best we have ever seen. These wines are produced from well-known, family-owned wineries that have a little too much wine to bottle under their own labels. In the old days, Premier used to refer to them as "stealth wines;" high-tech but flying well under the radar. From regions you know and love already and producers you highly regard and trust, please enjoy this collection of spectacular wines.
Looking for more bottle suggestions? Go back to the 2020 Premier Holiday Catalog