Great Wines for Under $15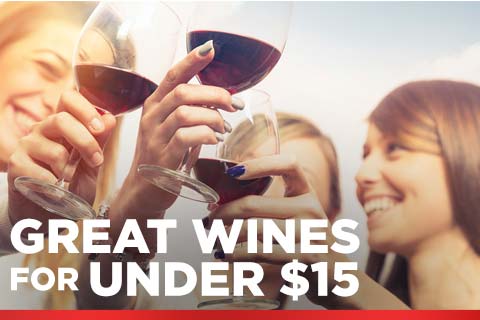 Great wine doesn't have to be expensive. In fact, there are lots of great wines available for under $15! Here are a few of our favorites...at these prices, these wines are bargains!
Carmim Reguengos Alentejo

2016 / 750 ml. | Item#76767

Primary Grape: Castelão Frances | All Grapes: 40% Trincadeira

Not Shippable. Western New York Local Delivery and In-Store Pickup only. Learn More Sorry, this item is not available for shipment outside of the Western New York area. Either the bottle is too large for our packaging (i.e. we cannot ship anything larger than 750 ml), the dimensions/shape of the bottle doesn't fit within our packaging for safe shipment, or this is a widely-distributed wine (e.g. Barefoot, Yellow Tail, etc) which we only sell at our physical store or for in-store pickup.