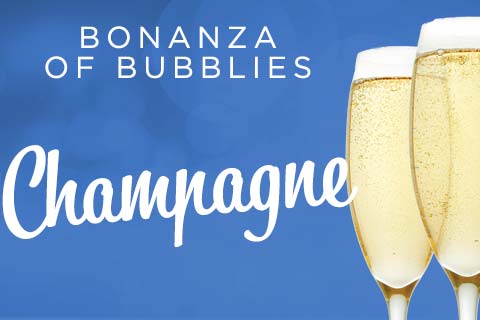 While many people inadvertently call any wine that bubbles "Champagne," a true Champagne can only come from the region of Champagne in France. It's where the style originated, and a majority of the world's best sparkling wines come from Champagne.
Sorry, there are no products to display.
The Best Champagne Selection
Whether you're looking for sparkling wine or Champagne, France is the leader in delicious bubbly, but true Champagne is definitely the Queen.
Sparkling wines from other parts of the world are sometimes referred to as "champagne," but real Champagne only comes from the defined appellation in the northeastern part of the country and can be made with only three permitted grapes: Chardonnay, Pinot Noir and/or Pinot Meunier. In addition, the Champagne method of production must be used, and thus all Champagnes undergo the second fermentation in the bottle, not in a tank.
For all of these reasons, Champagne reigns supreme above all lesser bubblies.