Merritt Winery Riesling

NV

|

750 ml.
Item #:

32687
Store Location: W45-45
This is the location where you can find this item at our store.
'W' means it's located along the wall. 'RR' means it's in our Reserve Room. Otherwise, the item can be found on our sales floor in the marked aisle.
In stock
Usually ships within 24 hours. Also available for same-day pickup at our store.
Staff Reviews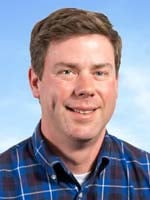 How to Get It
Only $11.69 each when you buy a solid or mixed case
Note: The image above may display a previous vintage of this item.
750 ml.

719226750100

W45-45 | Bin#: 0

This is the aisle location where you can find this item at our store.
New York
Seeing as our store is located in the midst of New York's wine regions, we have a special affinity for New York wines. And so should you! New York is now producing some of the world's best Rieslings and Pinot Noirs, and there are lots of other terrific wines made from grapes like Catawba, Niagara, Cabernet Franc and others being produced here, as well. Every year, the quality, reputation, and demand for New York wines continue to soar. What are you waiting for? Uncork New York!
United States
More Information

| | |
| --- | --- |
| SKU | 32687 |
| Product Type | Wine |
| Alternate Name | Merritt Winery Riesling |
| Country | United States |
| Region | New York |
| Product Location - Location-Appellation | New York |
| Package Size | 750 ml. |
| Wine/Spirit Brand | Merritt |
| Bottles per Case | 12 |
| Vintage | NV |
| Bin Location | 0 |
| Can it Be Shipped | Yes |
| Premier Pick | Yes |
| Wine Type | Table Wine |
| Wine - Color | White |
| Grape(s) | 100% Riesling |
| Primary Grape | Riesling |
| Dollar Sale (Y/N) | No |