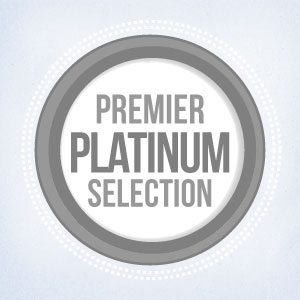 Browse Our Premier Platinum Selections
At Premier Wine & Spirits, the home of WineDeals.com, our wine staff tastes thousands of wines every year. As they taste wines, they make note of wines that are a cut above the rest.
Our Premier Platinum selections represent products that earn our highest recommendation. These wines are the cream of the crop, comparable to 90+ point wines from other services, and we're confident you'll love them as much as we do.
So enjoy our selection of Premier Platinum picks...we certainly did!
There are no products matching the selection.