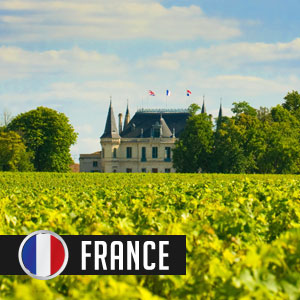 Shop Our Selection of French Wines
In France, wine is life. Though many people are only familiar with famous French wines (like the First Growth Bordeaux or Grand Cru Burgundies), savvy shoppers know that delicious, value-priced wines can be found in all of the major French wine regions. In fact, all of the noble grapes (Cabernet, Merlot, Pinot Noir, Syrah, Chardonnay, Sauvignon Blanc, Riesling) can be found among the diverse terroirs in major French regions (Bordeaux, Burgundy, Rhone, Loire, Alsace).
There are no products matching the selection.